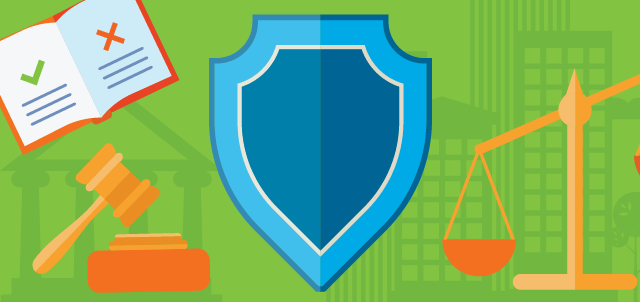 Scope/Principles
The Investor Money Regulations came into effect on 01 July of this year and applies to collection accounts that hold Investor monies. The aim of the regulation is to enhance investor protection by ensuring the Fund Service Providers (FSP) properly segregate, monitor and reconcile collection accounts daily. Investor money is any money to which an investor is entitled, received from or held on behalf of an investor. It includes subscriptions received before being transferred to a fund, redemptions after they have been received by a fund and dividends which have left a fund but have not yet been paid to investors.
The six principles that apply are, (1) Segregation, (2) Designation, (3) Reconciliation, (4) Daily Calculation, (5) Risk Management and (6) Investor Money Examination.
A fund service provider should keep records of all reconciliations performed, the information upon which the reconciliations are based, the person or reconciliation computer system that carried out such reconciliations and the person who reviewed such reconciliations
Impact
As a result of IMR, FSP who hold investor monies will be required to look at and modify internal processes & procedures in order to be compliant. The Central Bank has made it clear that contraventions of the Investor monies regulations will attract penalties and it should be noted that the Central Bank announced that compliance with the Investor Money Regulations will be the subject of one of its themed inspections in the near future. Each FSP that IMR applies to must appoint an HIMO (Head of Investor Money Oversight) and should have an IMMP (Investor Money Management Plan) in place.
Money which is not investor money cannot be held in a collection account and must be transferred out without delay. Reconciliations on these Collection Accounts must be completed on a T+1 basis & if there is a shortfall in the collection account, the FSP will be obliged to cover the shortfall from its own assets.
The reconciliation & daily calculation processes may be outsourced by the FSP but reasonable steps must be taken by the FSP to ensure these are completed in a satisfactory manner.
In terms of Designation, IMR sets out specific requirements for naming of accounts. Investor monies must be clearly identified with the words 'collection account' in the name of the account. If there is limited capacity to record the full title, an abbreviation such as "Coll a/c" is acceptable.
How Fund Recs can help
Fund Recs have developed an automated software solution to reconcile Investor transactions that come through the Collection Account to the approved deal board / open orders report held by the Transfer Agent. Every transaction that flows through the collection account is required to have a matching approved transaction on the Funds deal board.
The daily reconciliation on Fund Recs cannot be completed without all movements being accounted for.
This module both reduces the Risk in manually completing recs and reduces the time taken to complete it by applying multiple auto match rules.
The principle of Segregation states that a FSP should hold investor money separate from non-investor money and, in particular, separate from the FSP own money. The guidance from the Central Bank states that the owner of the client money received by a FSP must be identified within 5 days. The Fund Recs TA Module ensures the FSP adheres to this requirement by reconciling every transaction to the internal records and displaying the beneficial owner of all cash held in the account.
The principle of Daily Calculation states that a daily calculation should be carried out to ensure that collection accounts are holding sufficient monies to cover amounts owed to investors. Any shortfall or deficit in investor money must be funded by the FSP and any surplus or excess amounts must be removed from the FSP collection accounts. Fund Recs makes this principle straight forward for the FSP by providing a breakdown of all Investor monies held in the account and by also informing the FSP of Investor monies that are due that have not been received yet.
The Fund Recs TA Module ensures the Segregation, Reconciliation & Daily Calculation principles are adhered to. A rec cannot be completed using this module without all transactions having a matched transaction internally. The completed rec will display all pending transactions and all Investor monies that are currently sitting in the Collection Account. Fund Recs has a full Audit trail that will capture every step that was taken to complete the rec, i.e. who completed it, the rules that auto matched the transactions, who reviewed the rec etc.
The Central Bank have published guidance on IMR for FSP. Link here
If you would like a demo of our TA Cash Rec Module or if you would like to discuss any of the above, please contact me at ciaran@fundrecs.com or +353 86 245 1574.