When we set out to build Fund Recs we decided early on that we were not going to follow the same path as other enterprise software vendors. If we were to do that then we'd end up with a company that is similar to our competitors or at best slightly better. Our goal is to build products and a company that are exponentially better than our competition.
At every opportunity we want to do things the best way possible. Sometimes that means breaking away from convention. After all the most dangerous statement in the language is "We've always done it that way".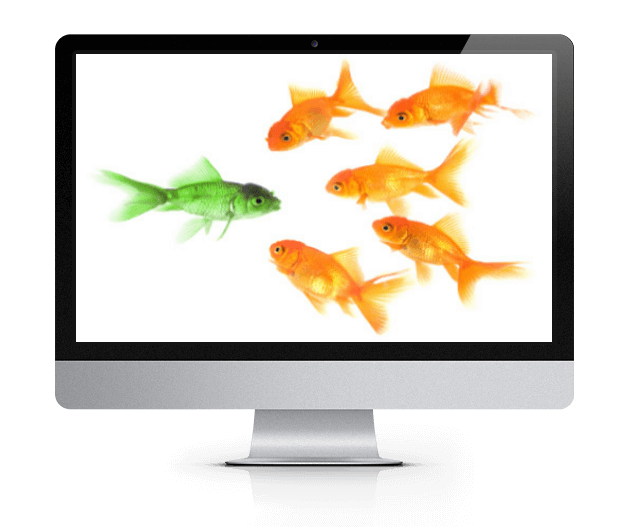 I'm delighted to be at the point now where we are looking to grow the team and add some engineering talent. Padraig is doing a great job but with plans for several new products as well as existing clients to service he can't manage everything on his own.
Today we're announcing two new openings. A front-end developer and a software engineer position. See details at the end of this post.
Conventional thinking would dictate that we should hire the best graduates from the best colleges. As I mentioned we're not ones for conventional thinking.
The fact that everyone else is filtering based on college degrees gives us an opportunity to pick up talented people that didn't highly achieve academically between the ages of 18-23.
People develop at different rates and their talent can shine through in different environments. Not achieving highly at third level doesn't define an individuals potential.
In Ireland, and in Dublin particularly there is huge competition for engineering talent. For us to hire talented engineers we need to beat the likes of Google, Facebook and Twitter. Even on a domestic level we're competing with well funded indigenous start-ups like Intercom, Boxever and Soundwave. Lets face it business-to-business software is just not sexy compared to these companies.
Sometimes the best way to compete is not to compete at all.
I always find it strange that some of the most successful company founders often do not have high educational achievements yet when it comes to hiring at 'innovative' companies almost all of these people would have been excluded at the screening stage.
I guess part of this is down to volume and some of the larger companies can afford to miss out on a great hire or two for the sake of a cost efficient process.
Or they could just be wrong.
We're not requiring a degree or in fact any minimum educational qualification to apply for our open positions.
Anyone that would like to work at Fund Recs and feels they could help us build the future of funds software can apply. Applicants will be evaluated based on attitude, initiative and work examples.
We are an equal opportunities employer and everyone that replies will receive a response regardless if they move on to the next stage in the selection process or not.
Will this work?
It's too early to tell. One thing for sure is that graduates with high qualifications are over competed for. Just like in a stock market this can mean that there are under valued "assets" elsewhere in the market. It is our goal to identify, hire and develop these candiates into key members of our team.
For the sake of clarity, we will also consider well qualified canditates. We just won't be weighting that as heavily as other criteria compared to other technology companies.
Check out the positions below and I'd love to hear your feedback in the comments section.